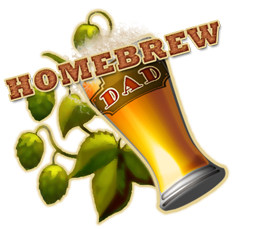 Olan Suddeth
Dad. Computer geek.
Homebrewer. Disney nut.
Would-be crafty guy.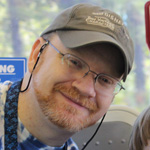 Support HomeBrew Dad
Amazon
Save Money
Ibotta
Fetch Rewards
(use code "116YB")
I was always a fairly academically minded young man; I enjoyed learning, enjoyed reading about new concepts, new ideas. It comes as no surpise, then, that school itself is something that I likewise enjoyed. Once upon a time, I assumed that I would one day hold a Doctorate (or at least a Master's). I figured that I would get my degree, then after working for a while, I would perhaps start working on post graduate stuff.

I'm sure that you are shocked to discover that a guy who has worked two jobs while raising nine kids over the past twenty plus years has not, in fact, found the time (let alone the money) to pursue any further education.

2019 was not a great year for me on a personal level. I don't think it extended to a full midlife crisis, but I did deal with feelings of failure due to not reaching various goals, of feeling listless, of being stuck in neutral. It seems like most of my effort is devoted to surviving as opposed to achieving, and that is not the most fulfilling take on things.

Please don't get the impression that I am ungrateful. I have an amazing, talented, loving wife. I have been blessed with a large family full of remarkable children. My wife and youngest child could have both died in 2019, or Kalani could be like some that were born around the same time - we know several families whose children have yet to leave the hospital, many of which will never be fully normal. We have the necessities. We have big birthdays, Christmas is wonderful. We got to take a relaxing, fun trip to the beach last fall. I have a good life.

But I do miss challenging myself, broadening my mind, learning new things.

Today's post is for to tell you that for the past week, I have been scratching...
Read More
Tags for this post: Hobbies