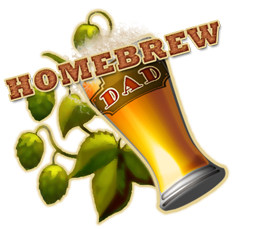 Olan Suddeth
Dad. Computer geek.
Homebrewer. Disney nut.
Would-be crafty guy.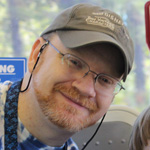 Support HomeBrew Dad
Amazon
Save Money
Ibotta
Fetch Rewards
(use code "116YB")
I'm a huge fan of beef jerky. I'm not a huge fan of the expense of beef jerky - a tiny bag of it will easily cost more than ten dollars... and will often be rather bland, even so.

Recently, I got the urge to try making my own jerky. I did a little homework, and discovered that it's actually a pretty simple process - and you can cut the price of the finished product in half (or less), with total control over the taste. I've done it successfully a couple of times now; Donna and the kids all really love it. You don't need a dehydrator or any other fancy gear at home, as you can make tasty jerky in your oven. The process I use is a little more complicated than that, but even so, it's easily doable.

My recipe and process will yield spicy, smoky jerky. Feel free to play with the variables to go with whatever flavor profile you would like to achieve!

Olan's Spicy Jerky Marinade
1 tbsp. coarse kosher salt
1 tbsp. coarse black pepper
1/2 tsp. coriander
1/2 tsp. garlic powder
1/2 tsp. onion powder
1/2 tsp. red pepper flakes
1 cup water
OPTIONAL: 1/2 tsp. liquid smoke

Don't use liquid smoke if you plan to add natural flavor via real smoke! Also, please keep in mind that these are approximations only - I tend to be a "dash of this... nah, add a little more" kind of guy in the kitchen, with seasoning blends that vary slightly from batch to batch.

Regardless of the finished flavor you seek, you want to start with VERY lean beef. I know that flank steak will work, but I've been using eye of round roast with great success. For ease of cutting, try tossing the meat in the freezer for an hour or two - this will firm it up and make slicing a...
Read More
Tags for this post: Cooking