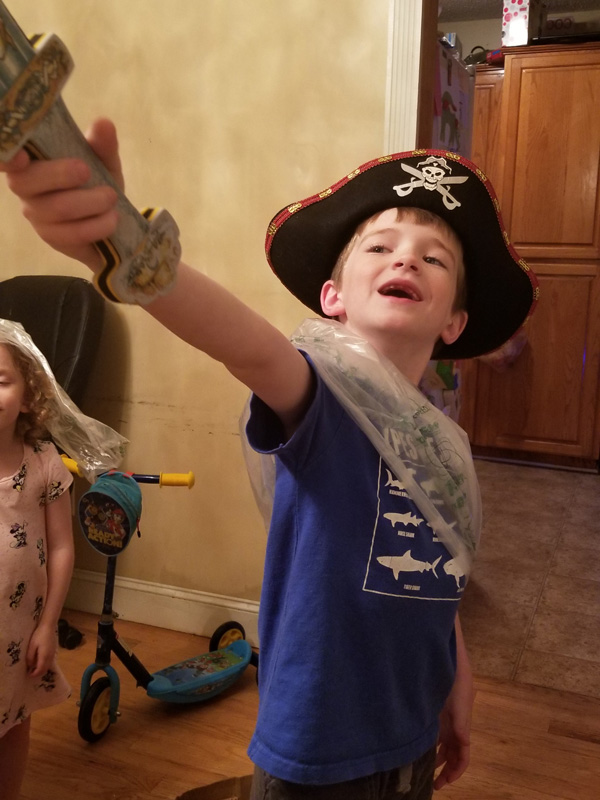 Why can't life stay this simple?


A week or so ago, I was driving my seven year old son, Silas, to baseball. We were talking about this and that, as usual, when he mentioned to me that he had found something he liked, but didn't know how I would feel about it. I reassured him that I was sure that I would be fine with it, so he explained to me that it was a new game he had installed on his tablet... where the point was taking care of little "cute" animals. Feeding them, bathing them, playing with them, giving them different toys or looks, and so on.

My first reaction was to laugh - not at him, but at the idea that I would have a problem with that. After all, I *am* the guy who blogs about sewing burp cloths, baby blankets, and sleeping bags for dolls. I'm the grown man that ranks getting his photo taken with Friar Tuck at Disney World as a true "magical moment" of his life. Had he forgotten who he was dealing with?

But as we talked, it became clear that he was worried that liking something like this would be too "girly", that it wasn't "tough enough", that it would be received as a fault in his character. Realizing that made me a little sad.

This is a kid who will sacrifice his body to lay out to stop a baseball, who will take a ricochet off his chest (or face!) and never think about being hurt - even if he is bleeding - until the play is over. But this same kid brings his stuffed bunny rabbit to the ballpark to play with after the game is over. Who snuggles his baby sister. Who loves animals and imagination and hugs and sitting in my lap. But society will tell him that these are not...
Read More
Tags for this post: Parenting