I wear a beard. For most of the year, I keep it very short, but a couple of years ago, Donna made the mistake of showing me some online photos of guys decorating their beards with ornaments for Christmas. Now, I absolutely love the Christmas season; I love decorating, I love getting into the holiday spirit... and truth be told, I am certainly the biggest kid in our house. Much to my wife's surprise (and truth be told, dismay), I grew my beard out, bought some tiny ornaments, and hung them in and off of my glasses. It was a hit - I had people telling me how much they loved it, even stopping to take selfies with me at the mall on Black Friday. I even took them with us on our trip to Disney World, and when we attended the Christmas Party there, I wore them. That night, I had three different cast members in the parade stop and point me out, and got a ton positive feedback from people there. On our way back to the hotel, Donna looked at me and observed that it was over, that I was going to do this every year, wasn't I?

The answer was a resounding "of course!".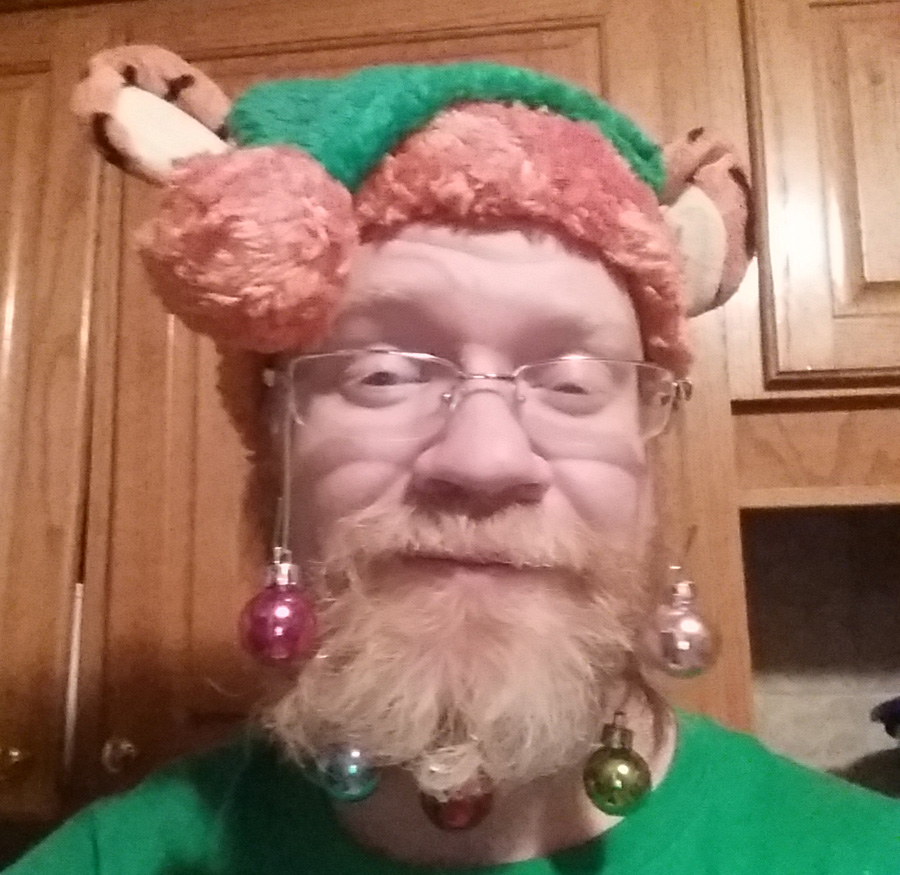 Who wouldn't want to look this festively awesome?
The thing is, Donna hates it when my beard is long, so I get up on December 26th and trim it back down to the normal short length.

Now, don't let me sell her as a bad guy or party pooper; last year, I had to do a job search in the fall, which prevented me from growing the beard out. After all, you have to put your best foot forward when you are interviewing!

To her credit, Donna knew that I would miss being able to do the ornaments, so she sent me a tutorial...
Read More
Tags for this post: Family Life