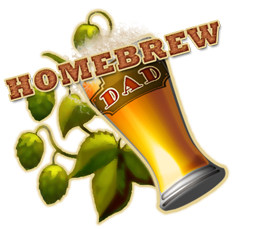 Olan Suddeth
Dad. Computer geek.
Homebrewer. Disney nut.
Would-be crafty guy.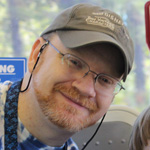 Support HomeBrew Dad
Amazon
Save Money
Ibotta
Fetch Rewards
(use code "116YB")
Please share this post!





Folks, it's that time of year again. Black Friday is this week, which means that the Christmas shopping season is about to jump into full swing with Christmas only a month away. In response, I've decided to do a few Christmas gift guides, featuring products that I have personal experience with and can heartily recommend.

This first gift guide is for dear old Dad.

Let's face it - gifts for dads can be pretty tough to come by. If Dad needs something, he probably already has it. You'd probably like to buy him something that he will really enjoy and use - and let's be real, a tie or pack of socks or tee shirts or whatever only check one of those boxes (at best). Lucky for you, I so happen to be a dad myself, and can suggest some items that ought to check both boxes - and most of them are VERY affordable.

Trust me when I tell you this - Dad almost certainly isn't valuing your gift based off of what you paid for it. He's valuing a gift based on the thought you put into it, and how useful the gift actually is.

Without further ado, let's get to the list.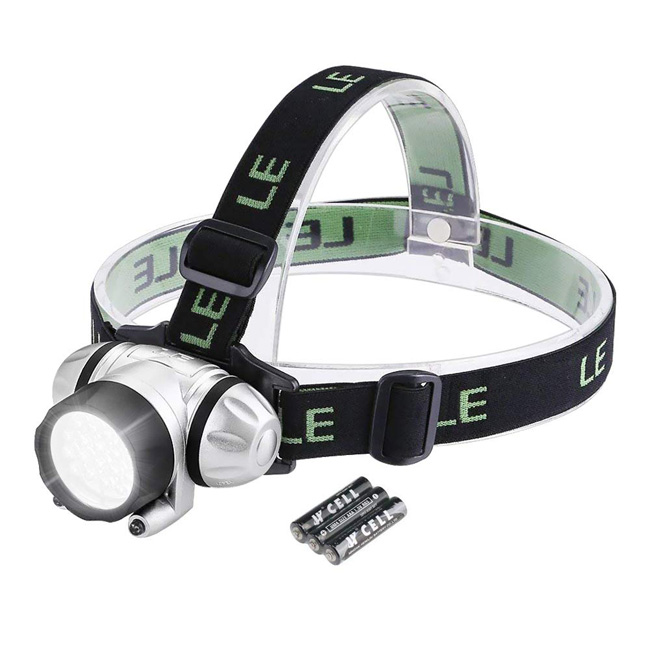 Price: $8
LED Headlamp by LE

The first gift on the guide is an ultra affordable item that pretty much any man that does almost anything with his hands is going to enjoy. My wife bought me one of these for Christmas to wear when I run at night, but it quickly replaced every flashlight in the house. The headband is adjustable and very comfortable, the lamp itself is lightweight, and the light output is phenomenal. After years of craning my neck and cramping in awkward positions trying to hold a flashlight with one hand while fixing something with another, this thing is an absolute godsend; the light always centers EXACTLY where you are looking.

And yes, that price is only $8 - or about what you'd pay for a really crappy Wal Mart flashlight. The value of this item goes way, way beyond that!




Price: $16
Paraframe Pocket Knife by Gerber In my life, I have gone through cycles of carrying and not carrying a pocket knife (most often, the latter cycle starts because I lose my knife and don't bother to replace it). It always astounds me how naked I feel without a good knife on me. A pocket knife isn't just for cutting - it's the pry tool, the "in a pinch" screwdriver that's always on you, it's the fidget spinner for dads (I click mine open and shut constantly).

This affordable knife fits in your pocket, but still has a big enough blade to be useful - and part of the blade is serrated to help with sawing thicker items. It has a clip for those who like to wear a knife on their belt. I've found that mind holds an edge really well, and it locks very securely into both open and closed positions.

I got this knife in a Dirty Santa gift exchange as part of a set with a solid little multi tool - if you prefer that, you can purchase the combo for $35. I heartily recommend this excellent little knife.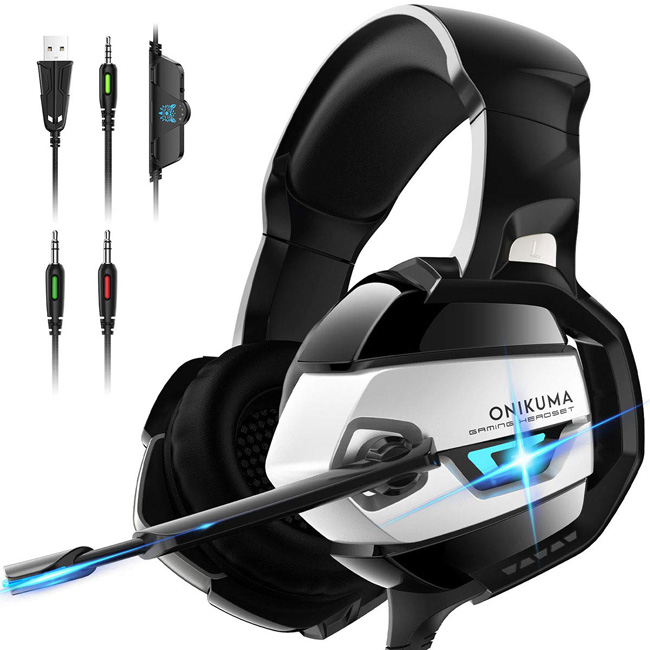 Price: $17
Gaming Headset by Onikuma

Folks, it's 2019; a lot of today's dads grew up playing video games, or picked them up at some point. If the dad on your list plays games, odds are that he either plays some online games that require communication, or that he plays games that other people in the house frankly don't want to hear.

The excellent headset works out of the box with all of the major gaming platforms - Playstation 4, Xbox One, and PC. The stereo sound quality is impressive, the noise cancelling feature is strong, the microphone is clear, and the set adjusts and fits very comfortably. A lot of people seem to think that you need to spend $50, $100 - or more - for a quality gaming headset, when that just simply is not the case. I've owned expensive headsets, and I'll tell you the truth - not only is this model vastly more affordable, it also works better than headsets that cost several times as much.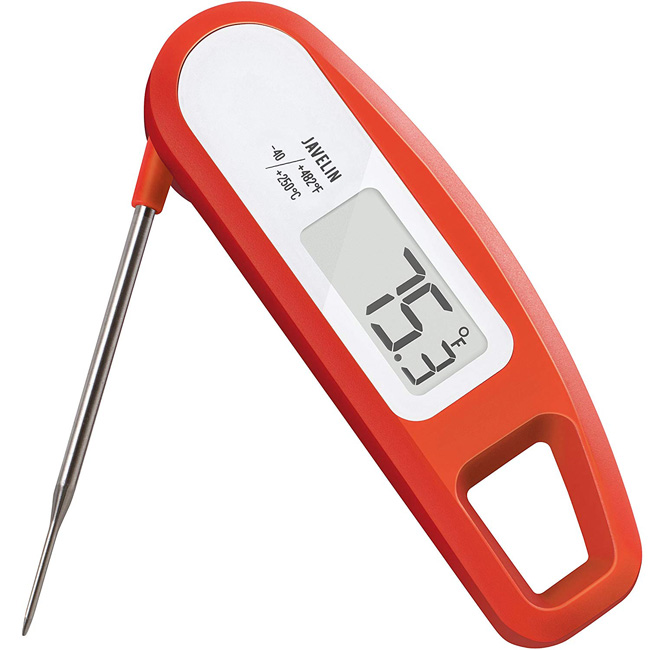 Price: $25
Javelin Digital Thermometer by Lavatools

I originally got this thermometer to test as an alternative to a much more expensive item (the Thermapen by Thermoworks). Quick, accurate temperature readings are a must for brewing beer, and this beauty fits the bill wonderfully. You get readings accurate to less than one degree Fahrenheit, with a response time of about three seconds.

My dirty secret is that I don't just use this thermometer for brewing; it has, in fact, revolutionized the way that I grill steaks, chicken, etc. For years, I relied on my own "skill" and "art" at grilling - which means that I had way too many steaks that were just a little off of the desired doneness. This thermometer made that a thing of the past!

This fantastic little item can read from -40F to 482F - meaning that it works for pretty much any application around the house (cooking, candy making, etc). It's splashproof and even has a magnet on the back, allowing it to be stored on the refrigerator door.

If you want to go REALLY fancy, you can spend $50 for the Javelin Pro version - this gets you a slightly larger display screen and slightly faster response times (you know, if three or so seconds was too slow).

If, by the way, you were wondering, I recommend the Javelin over the Thermapen every day and then some.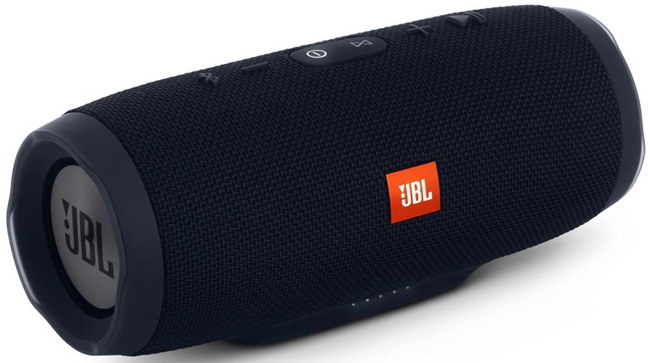 Price: $96
Charge Bluetooth Speaker by JBL

This beauty lets you take your music anywhere - to the front yard, to the job site, to the ballpark, on a boat... you name it.

Yes, there are tons of wireless speakers out there. There are also tons of wireless speakers with tinny, disappointing sound, tons of speakers that are flimsy, that cannot get wet, that have short battery life. The JBL Charge is not one of those speakers.

The sound on this speaker is pretty incredible; it's full, it has great base, it is ultra clear. The speaker is rugged, solid, and utterly waterproof - you can literally throw it into a swimming pool. A single charge provides music for hours on end (up to 20 hours, according to the manufacturer), and a typical usb charging cable works to recharge it - no proprietary cord needed.

I have taken my JBL Charge so many places; it's gotten dirty, wet, had things spilled on it, been dropped... it still sounds amazing. If your Dad enjoys music, this is an amazing "big" gift, for sure!

Thanks for reading! I hope that this gift guide helps you with some good Christmas gift ideas for Dad!
Tags for this post: Product Reviews
Permalink
Please share this post!




If you enjoy HomeBrew Dad, please support the site by using my Amazon affiliate link when doing any shopping there. All prices are exactly the same, but HomeBrew Dad will receive a commission on your purchases. Thanks!
Comments for this Post