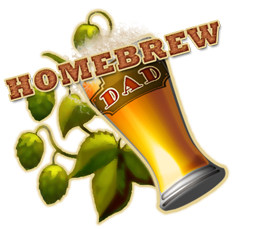 Olan Suddeth
Dad. Computer geek.
Homebrewer. Disney nut.
Would-be crafty guy.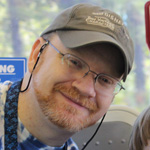 Support HomeBrew Dad
Amazon
Save Money
Ibotta
Fetch Rewards
(use code "116YB")
About HomeBrew Dad
I'm Olan Suddeth, a father of nine from the Birmingham, Alabama area.

Yes, I said "nine". Yes, my wife and I have figured out what causes that... and I like to think that we are pretty good at it, too!

We have five boys and four girls, with the oldest being twenty-three and married, to the youngest being born in February of 2019. I'm very involved in my kids' lives; I coach little league, learn about Godzilla, paint fingernails, read stories, chase kids around in an effort to eat their brains... the kids are where it's at. Plus, they give me an excuse to refuse to fully grow up - even with the ever increasing white in my beard.

As you have probably gathered from the sidebar, I am a professional computer geek; I manage IT by day, and do freelance web development by night. If you need something, hit me up - I'm reliable and reasonable.

I brew my own beer; those particular creative efforts will always be covered at my other website, BrewUnited, though I reserve the right to mention them in passing here.

I'm one of the biggest Disney World nuts you'll ever meet. My wife and I try to take the kids to WDW every two to three years, where we stay for far longer than you might believe. We absolutely buy into the magic, and have passed this on to all of our children.

Planning WDW trips is a hobby bordering on a passion. I own more Disney tee shirts than any sane person has a right to claim, and my Mickey head Crocs are my favorite shoes; come at me.

But of course, the last item on that list above my photo is probably why you are here. I have always enjoyed making things, and while my wife is the truly creative one in the house - seriously, you should see her parties and her room designs - I get a real sense of satisfaction from completing whatever project I have put my mind to. At one point, it started rattling around in my brain that some people might enjoy reading about my various projects, and so, the idea of a "Daddy blog" came to pass.

I hope that you enjoy whatever it is that I am sharing. If you have questions, comments, want more information on something - please, don't hesitate to contact me!