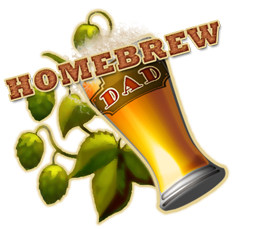 Olan Suddeth
Dad. Computer geek.
Homebrewer. Disney nut.
Would-be crafty guy.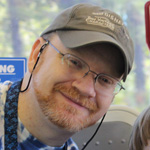 Support HomeBrew Dad
Amazon
Save Money
Ibotta
Fetch Rewards
(use code "116YB")
I'm forty-two years old, have done reasonably well with my career earnings, and yet I drive a twenty year old pickup truck. I'm notorious for wearing shoes until I get literal holes in the soles, and work clothes until they are threadbare. Donna drove her last car until it died at a hair under a quarter of a million miles on the odometer. There have been far too many special occasions in our marriage - birthdays, anniversaries, Christmases - where my wife and I exchanged token gifts or the like, or put off something for ourselves for seemingly unreasonable amounts of time.

And yet, we will spend butterfly-inducing sums on family vacations. At Christmas, our kids have literal piles of gifts. Birthdays are always major productions, with my wife putting together incredibly themed parties or organizing major events around them. We will skimp and scrape to take an overnight trip to an out of state aquarium, or to maintain a zoo membership (that is used multiple times per year), or to simply ensure that the kids get special outings to see their highly anticipated movies in the theatre - which is no small undertaking in a family of ten, with six kids ages ten and under.

There are those that question this approach. Family members, friends, co workers, people at the store. Why would you spend enough on a Disney World trip to purchase a nice used car, when what you drive doesn't count as that? Why would you actually start buying Christmas gifts in the summertime (or earlier)? Is it truly necessary to decorate for a birthday party like we do, or to spend the cash that we do on activities or entertainment, when my wife and I neglect our own interests?

A long time ago, Donna and I decided that for us and our family, memories and special moments would be the biggest priority in our lives aside from providing...
Read More
Tags for this post: Parenting