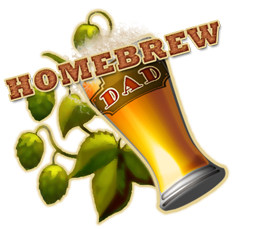 Olan Suddeth
Dad. Computer geek.
Homebrewer. Disney nut.
Would-be crafty guy.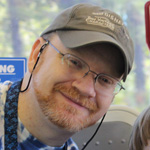 Support HomeBrew Dad
Amazon
Save Money
Ibotta
Fetch Rewards
(use code "116YB")
Please share this post!




Easter is kind of an odd holiday in some ways. It's a definite family gathering type of day, but unlike some of the other big family holidays (Christmas, Thanksgiving, Independence Day), you don't really have a traditional menu associated with Easter. In the past, my wife has done turkey and dressing for dinner, as it seems a shame to only enjoy that meal at the end of the year... but this year, she just wasn't feeling it. Instead, we decided to grill for dinner, but she requested the full Suddeth Big Breakfast ™ to start the day.

Now, please understand - my wife is truly the cook in our family, and she's absolutely fantastic at it. She's always mixing in new recipes while rotating favorites through the menu, and it's extremely rare for her meals to not fall somewhere between "tasty" and "holy cow, that was amazing". However, there are a few exceptions where I am left in charge of a given meal, and our Big Breakfast is one of those notable instances.

Anytime we do a special breakfast, it pretty much goes without saying that I'm going to be making blueberry muffins. These are nothing special, mind you; they are simply a Betty Crocker mix that comes with a can of blueberries. However, blueberry muffins are not only one of my favorites, but the younger kids all really love them (and leave me with far fewer leftovers than I once enjoyed). As per usual, I came away with two dozen mini muffins, as well as a half dozen of the full sized variety.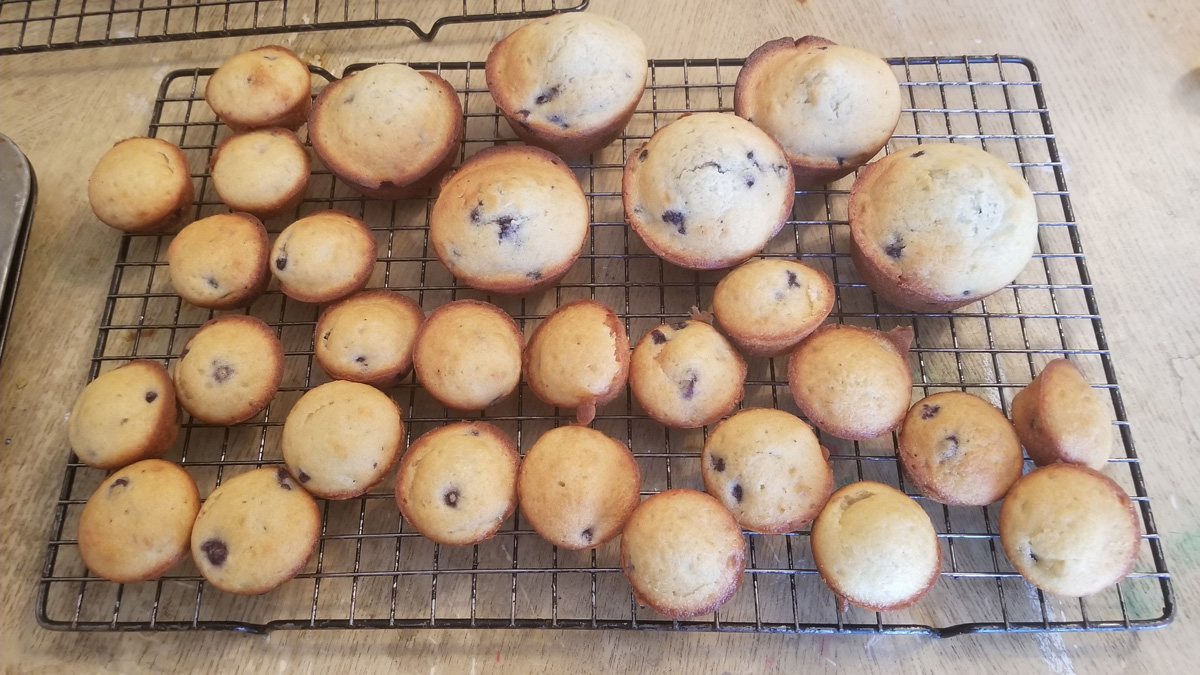 Two thirds of these will be gone before the evening rolls around.

Next up were the waffles. I often do pancakes with a homemade butterscotch sauce, but this time around, we decided that I would make waffles instead. Not just any waffles, mind you - but Mickey head waffles, made in my Mickey Mouse waffle maker.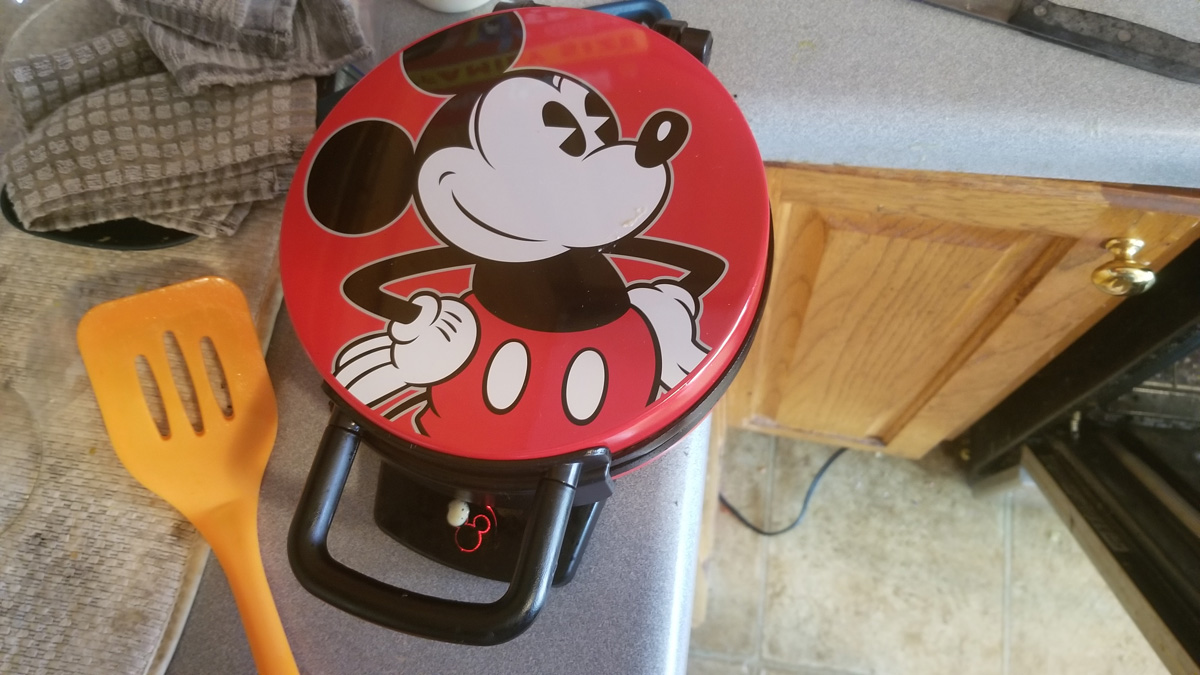 I enjoy this silly thing so much!

Not just any recipe will do; I use an official Walt Disney World recipe for them, so you get that amazing flavor that takes you back just a bit. These may be the most labor intensive item on the menu, but my wife and I both love them, as do the girls... and I get to have Mickey on my plate. C'mon!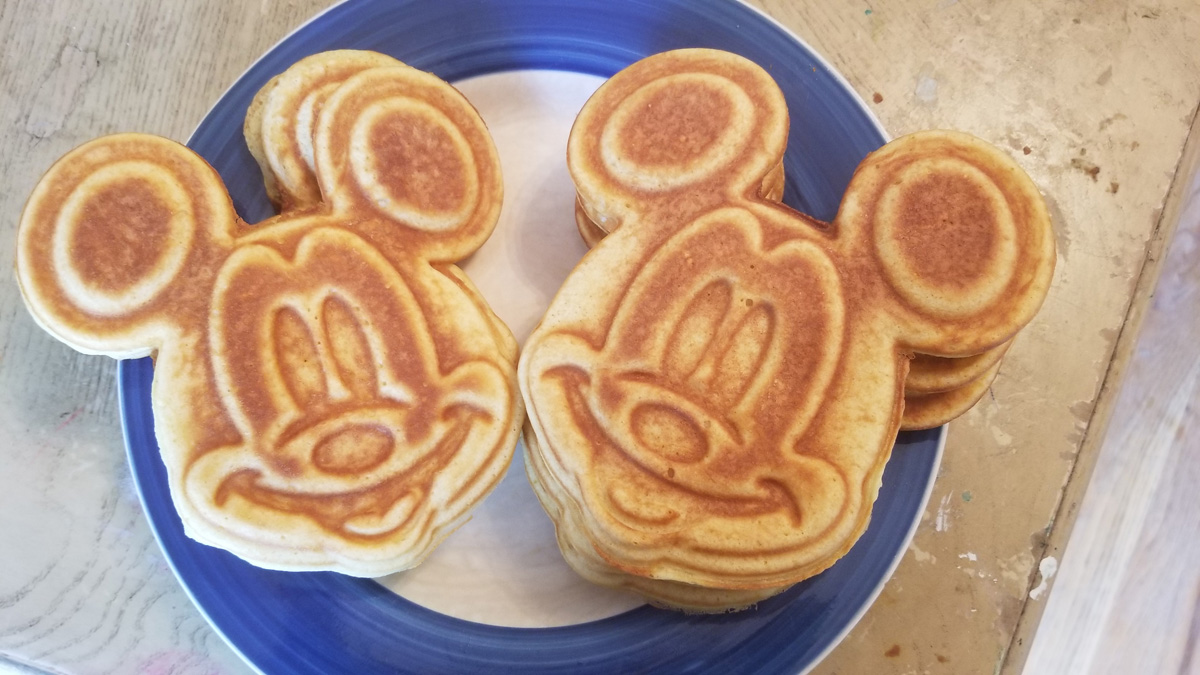 How can you not smile at these guys?

No Big Breakfast at the Suddeth house is complete without two or three packs (these days, it's almost always three) of Gwaltney beef bacon - or, as we refer to it in my house, "Amaza-bacon". When fried up properly, parts of it will literally dissolve on your tongue. The flavor is so fantastic (way better than the turkey bacon we normally subsist on), and I make sure that it's perfectly crunchy. The only downside is that it takes a surprisingly long time to fry up three packs of bacon on the griddle, and there's always the fun of cleaning that thing up after.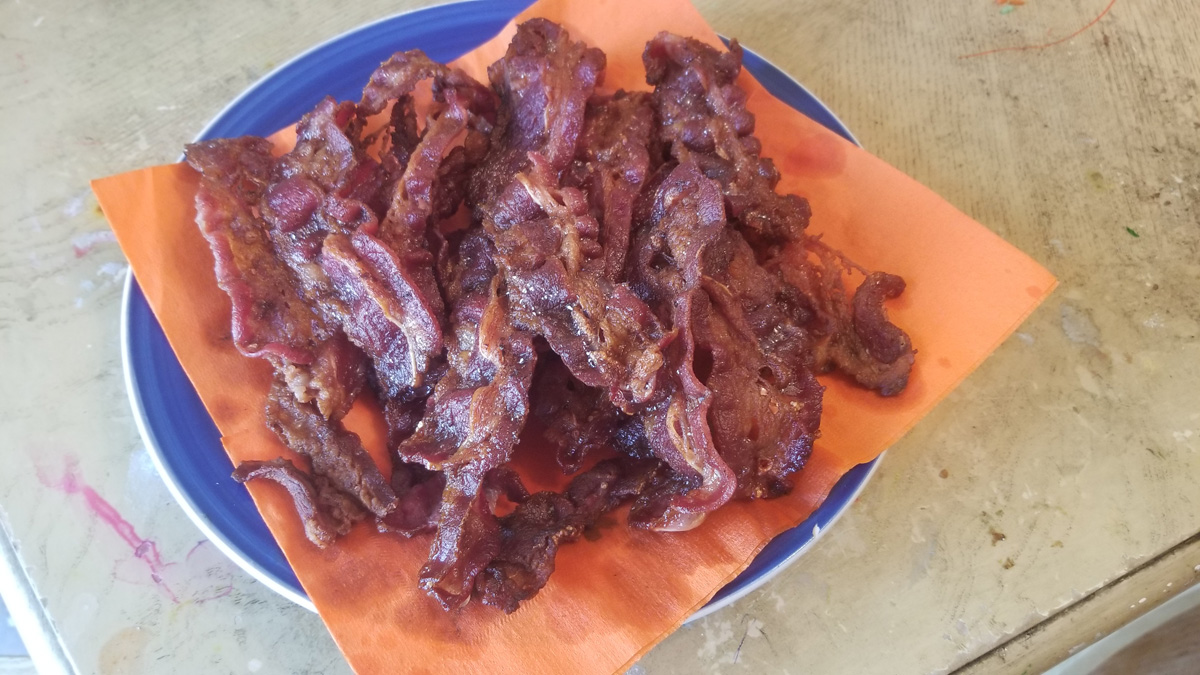 Would you believe that this pile only represents two packs worth of bacon, that I still had to fry up a third?

The centerpiece of the breakfast for my wife are the hash browns I jokingly refer to as "junkyard hash browns" - they include pretty much every topping you could possibly cram onto the things. While I have done the whole "complete from scratch" thing in the past, the additional labor (and scraped knuckles from a grater) don't really seem to make things any better, and it only costs an extra dollar or so to purchase refrigerated has browns that already come with southwest style seasoning (read: peppers and onions) on them.

So I start from there, and when they are fully cooked, I melt sharp cheddar cheese over them. At this point, I have spicy, cheesy hash browns... and I pull myself a serving out of the skillet. For my wife, though, we are just getting warmed up.

Next up, I add diced Roma tomatoes, diced mushrooms, diced jalapenos, diced ham (man, that's a lot of dicing), chili (no bean variety for her), and ranch dressing.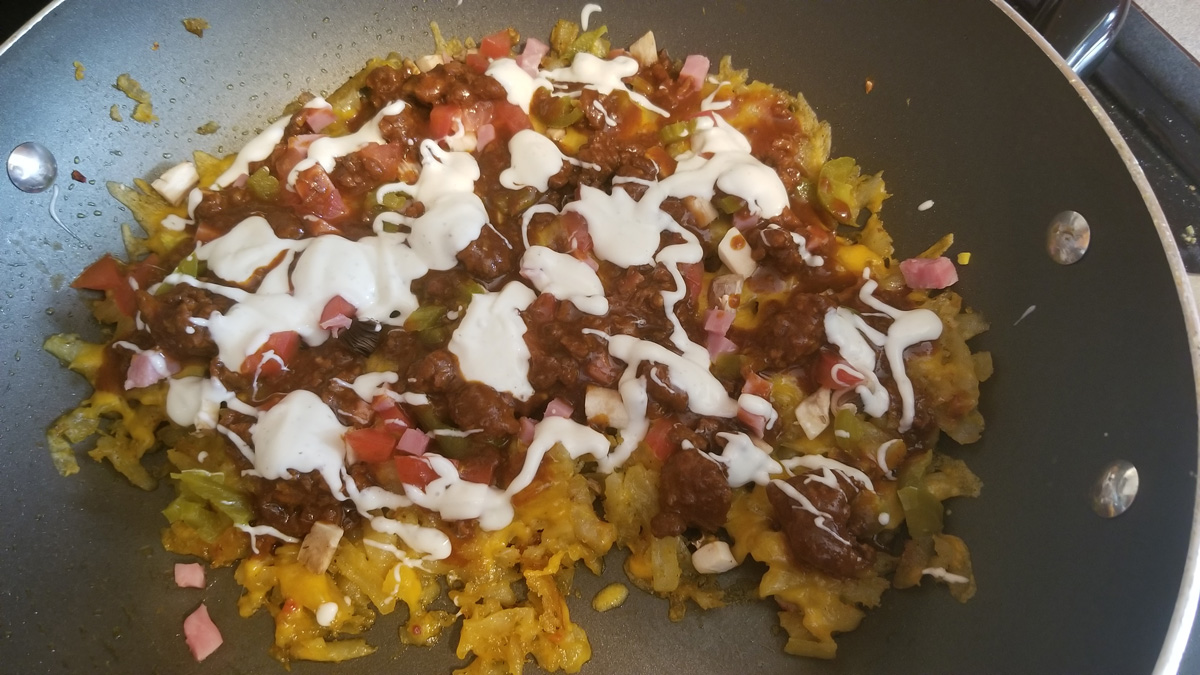 I'm not sure that I can think of any other toppings that we could cram on there.

Finally, we come to my favorite item on the menu - omelets. I used to struggle with making omelets, could never seem to get them right. At one point, we owned a specific little kitchen gadget just for cooking them, but the nonstick surface on it was terribly cheap and peeled off. On our last Disney World trip, however, I had the secret to the perfect omelet bestowed upon me by a chef at 1900 Park Faire - cook them low and slow.

I start with three eggs per omelet; usually this is just the six total eggs for my wife and I, as the kids have yet to fully develop an appreciation for egg-based artistry. I add a pretty fair amount of black pepper, plus a couple of pinches of salt, then thoroughly whisk the eggs in a bowl. Next up, I take a small (eight inches of so) skillet, preheated to low heat with just enough vegetable oil to moisten the cooking surface, and scatter all of the toppings on it (aside from the cheese). Turn the toppings a couple of time, then add the eggs.

DO NOT STIR them whatsoever. Let them cook slowly, keeping an eye on the surface - when you have bubbles all through the eggs, and only a thin layer of liquid left, it's time to add the cheese. I go with a very generous handful of sharp cheddar, which I limit to one side of the omelet. Then, using a nonstick spatula, fold everything over and cook a couple minutes more. At that point, you can slide it off onto you plate - no tearing, no running, and everything is cooked to perfection.

My wife and I both go with onions, bell peppers, mushrooms, tomatoes, and cheese. I will often crumble up a slice of bacon on my omelet; she prefers the diced ham on hers.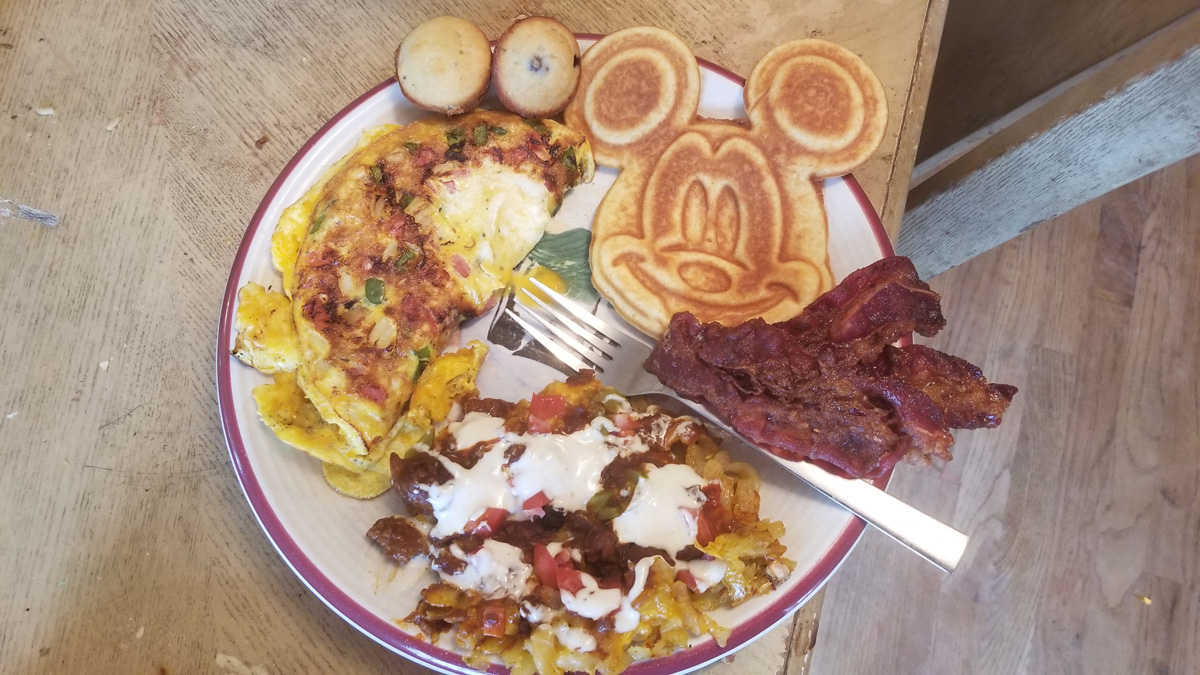 There you have it. A full Big Breakfast ™ plate.

At this point, I may microwave a little turkey sausage to help supplement those of my kids who have yet to figure out what's good to eat, but now, Big Breakfast is served!
Tags for this post: Cooking
Permalink
Please share this post!




If you enjoy HomeBrew Dad, please support the site by using my Amazon affiliate link when doing any shopping there. All prices are exactly the same, but HomeBrew Dad will receive a commission on your purchases. Thanks!
Comments for this Post