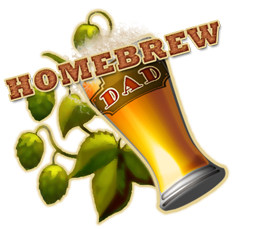 Olan Suddeth
Dad. Computer geek.
Homebrewer. Disney nut.
Would-be crafty guy.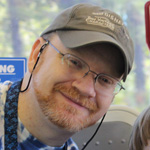 Support HomeBrew Dad
Amazon
Save Money
Ibotta
Fetch Rewards
(use code "116YB")
Yesterday - in spite of the fact that here in Alabama, we are still in the mid-nineties, temp wise - I started pulling fall decorations out of the basement. These decorations include a half dozen scarecrows mounted on bamboo stakes.

Now, I'm sure that some of you live in magical places with soft dirt that allows you to just press these into the ground, where they then stay in place without issue. I, however, live in the South, with dirt that has a consistency similar to concrete for a few inches until it gives way to hard red clay.

In the past, I would struggle with the stakes, managing to work them a couple of inches down - ensuring that the first decent storm would invariably blow the scarecrows over. I tried various method of digging them out, but no matter what I tried, I was constantly fighting with scarecrows that would lean to one side of the other, fall over time and time again, and so forth. Hammering them into the ground was not an option; not only do the tops of the stakes sit inside of the scarecrow (so that you can't reach them with a hammer), the fact is that a decent hammer blow will likely split the bamboo stakes and ruin them.

Last year, Donna came across a trick for these, and it was an absolute revelation... so I figured that I would share it with you.

Step 1: obtain a short piece of rebar. You can pick one up from Home Depot, Lowes, or a hardware store for just a couple of dollars. You want something roughly eighteen to twenty-four inches long.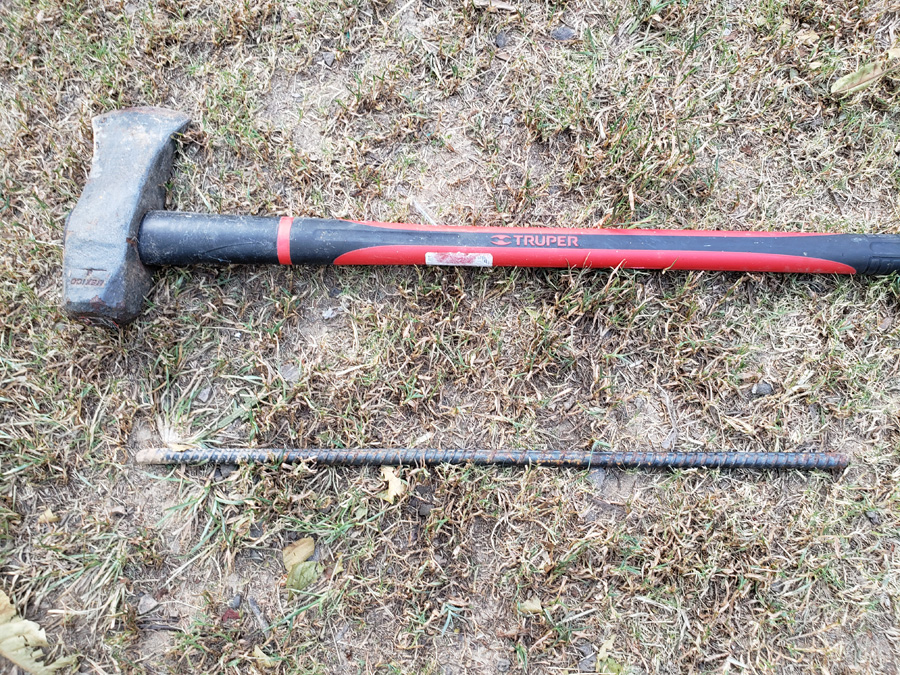 My maul and a piece of rebar.
Step 2: hammer the rebar into the ground. You can do this with a normal hammer, but it will take longer; use a sledgehammer if you have...
Read More
Tags for this post: DIY