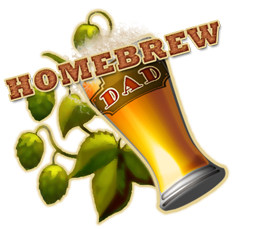 Olan Suddeth
Dad. Computer geek.
Homebrewer. Disney nut.
Would-be crafty guy.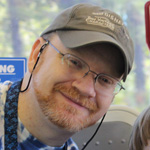 Support HomeBrew Dad
Amazon
Save Money
Ibotta
Fetch Rewards
(use code "116YB")
Please share this post!




Three hundred dollars of actual cash back from purchases I was already making, anyway. That is where I stand today with Ibotta, a little money saving app that has really changed how I approach grocery shopping.

On Facebook, I've been sharing my excitement of late regarding various little money saving apps and such, and it occurs to me that while I'll certainly keep sending out little bumps to Facebook now and then... I really ought to take the time to make a real blog post about my success with them - and how to take advantage of them.

As always, I need to give credit where it is due - if not for my wife, Donna, I'd have never discovered this topic in the first place. And I should confess that she tried to get me interested in these things several times before I finally stopped procrastinating and installed Ibotta back in February. I decided to use it as a fun way to do a little extra saving for our Disney World trip next year, but I am really surprised at just how quickly some of this stuff can add up... and man, am I kicking myself for not listening to her sooner!

About a month ago, Donna sent me an invitation to a Disney World savings group on Facebook, and they turned me on to some other apps (which again, full disclosure, she had mentioned some of to me already). I got excited, I got motivated, and now... I am starting to see real, measurable returns.

As I mentioned above, I am at three hundred dollars with Ibotta so far. While it's my biggest, steadiest earner, there are others out there - and depending on your shipping habits and where you are located, you may do better or worse with some of them. My philosophy with all of these is the same, however; I save with them until I reach a certain threshold, whereupon I withdraw my earnings to immediately convert to Disney gift cards, thus making it fun to save.

Before I get into the apps, let me sing the praises of Target's Red Card. I used to do all of my grocery shopping at Publix, but I switched to Target last year. The selection isn't quite there, and sometimes, I have to make an extra trip to Publix or Wal Mart. But even so, I save an average of literally fifty dollars every week on groceries. Furthermore, I use the debit version of Target's Red Card to do my shipping, which means I get five percent off of everything - even Disney gift cards. So by the time I have collected a thousand dollars' worth of Disney cards, $50 worth has been free. This stuff adds up! There are no fees, no hidden catches. I do not understand why everyone doesn't take advantage of the Red Card program.

Now, let's get going on the various apps I am using. Yes, you will see affiliate links and signup codes in this article. Here's the thing - feel free to sign up "cold" if you prefer. But understand - if you use an affiliate link or sign up code, not only do I get a little reward for you doing so, **so do you**. In pretty much every case, you'll get free money deposited in your account if you sign up in this manner, as opposed to just downloading the app or whatever - which gets you no extra reward.

I'm going to start with my most favorite/profitable app, and work my way down to the little penny saver apps, including my honest reviews of each. Your mileage may vary.

Okay, without further adieu...


Ibotta
Off all of the money saving apps, Ibotta is my favorite - and most profitable - hands down. I used Ibotta on and off in the spring due to the baby, didn't get serious until the summer... and I have still put in my third withdrawal request for a hundred dollars.

The concept is pretty simple - you open the app, choose the store you are shopping at, then scroll through the listed offers. You'll see things like a dollar back on ice cream, fifty cents back on breakfast cereal, seventy-five cents back on bacon, and so on and so forth. Pick the offers that interest you, and they are added to a list. When you check out, you'll either scan a QR code on your receipt, or you'll take photos of it with the app. It auto matches based off of your saved offers, lets you review and add any that may be missing, and you submit. Within twenty-four hours (usually, within five to ten minutes), your account is credited.

Ibotta also gives cash back on a ton of online shopping; be sure to launch the shopping session from your Ibotta app, and you'll get cash back on your purchases.

Ibotta has a lot of bonuses, as well. These vary from things like an extra dollar or two for buying certain brand combinations to ten dollars for redeeming, say, thirty offers in a two week period, to five dollars for purchasing a hundred dollars' worth of merchandise at a given online retailer. In the month of August alone, I have redeemed about thirty-five dollars of bonuses. They also do "teamwork" bonuses - you are automatically teamed up with the person who referred you, as well as any Facebook friends of yours that may be using the app, to hit various milestones during each month.

Finally, Ibotta has recently added the ability to "pay with Ibotta" in certain stores - places like Wal Mart, Lowe's, Chipotle, CVS, and more. Doing this will earn you instan cash back on the total, with no need to scan or redeem any offers.

Of all of the apps, I find Ibotta to be the most flexible in terms of payouts; once you get to a twenty dollar balance, you can cash out via Paypal, Venmo, or a host of gift cards. My Venmo payouts have always been in my account the following day.

Additionally, Ibotta customer service is superb. I have had several instances where a given credit didn't show up properly; they have always credited me quickly and responded politely and promptly.

The only real drawback at all to Ibotta is that it takes a small amount of effort and planning to use to full effect; I find that it's smart to browse the available offers for the store you are planning to shop at before you walk in, so that you don't miss anything. Also, you'll run into some situations where, say, Oscar Meyer hot dogs are universal - if you add the offer to your list, you'll have it ready at any grocery store. On the other hand, others are store-specific; Target may carry that Chiboni yogurt you are planning to buy, but you won't get a credit unless you buy it at Wal Mart. I hate shopping at Wal Mart, but they seem to have the most available rebates there, so I end up going there more than I once did.

Even so, I will likely hit five hundred dollars of rebates with ease before this calendar year ends. That is well worth a little time and effort in my book, especially since it all applies to items I was buying, anyway.

How to join: use my referral link here, then follow the prompt to download and install the app. If asked, use my referral code of "ilxhpxo". If you redeem at least one offer within the first seven days, you will earn up to a $20 bonus!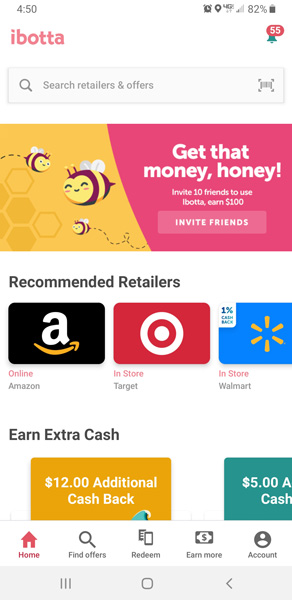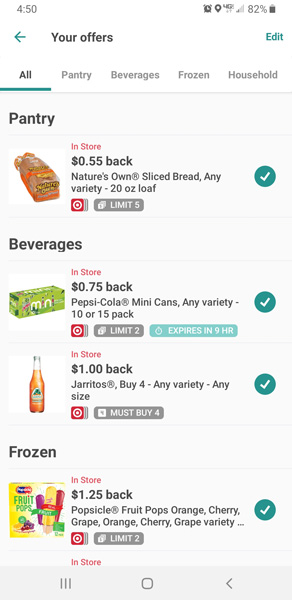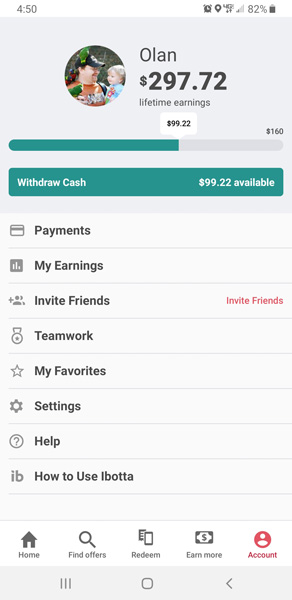 Screenshots from Ibotta
Fetch Rewards
Fetch is another grocery-centric app that a lot of people do really well with. I've been using it less than a month, but my balance is just shy of twenty-five dollars there, so I feel pretty good about it.

As opposed to Ibotta, Fetch requires little to no planning. The way that they do it is that certain brands - say, Kraft, Maxwell House, Huggies, Kleenex (among many others... upwards of one hundred fifty total brands) - pay back a reward of one percent all the time, no matter which product from that brand you may purchase. They also do some special offers, say, an extra three hundred points if you buy a certain pack of toilet paper, or double points on a given ice cream, or what have you. In no case, however, do you clip any virtual coupons or the like; you just scan in your receipt, it reads in your points, and you are done.

Fetch offers a wide range of gift cards as payment options, and you can typically redeem with as little as a five dollar balance; I plan to redeem mine in Target gift cards.

I have had to contact Fetch support one time - it didn't process my diapers properly on one receipt - but their team was friendly, quick to respond, and fixed my issue with no problem at all.

I hope to hit the hundred dollar threshold with Fetch this year. So while it doesn't pay as well as Ibotta, there is no reason that you cannot use them both; you may as well take the money that Fetch will give you for almost zero effort!

How to join: download the app with this link. When you sign up, use my referral code of "116YB". Once you scan in your first eligible receipt, you will get a 2,000 point (aka $2) bonus.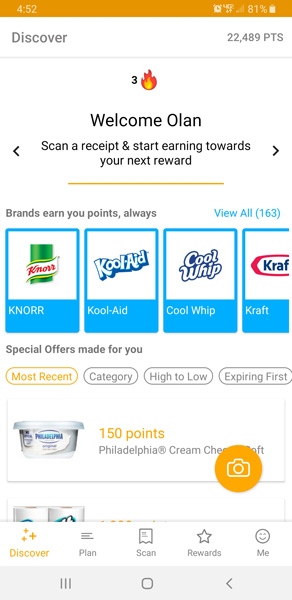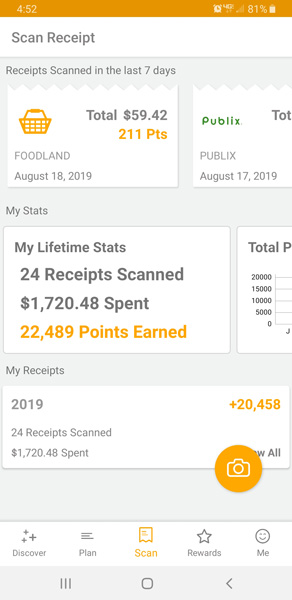 Screenshots from Fetch Rewards
Swagbucks
I'm going to come right out and say it - I have a love/hate relationship with Swagbucks. On the one hand, they have a lot of ways to set back a little money, and to earn some extras here and there. On the other hand, their website and the total experience can be rather frustrating.

Swagbucks offers cash back on various online purchases, with all sorts of special offers here and there to boost your earnings. They are one of the "big dogs" when it comes to taking surveys for money - $1.50 (aka 150 SB) for taking this 30 minute survey, 75 cents for that thirteen minute survey, and so on and so forth. Surveys are easy to do in spare time; I work on computers all day long, and spend a lot of time on the phone... I can mindlessly fill out surveys in the background pretty easily.

However, it's not uncommon to have to try four, five, ten surveys before you get one that you are allowed to complete; there are always a ton of screener questions, and the survey is often looking for different demographics than middle aged white guy with a bunch of kids, it seems. Or maybe they want/don't want people in my job field. Or want people with different buying habits, etc. If you get disqualified, you tend to get one to five cents as a consolation... it gets annoying.

Also, note that while Ibotta and Fetch have customer support that treats you like you are their biggest concern in the world, Swagbucks is a HUGE company and literally could not care less what you think. Their site can be a little buggy, and you'll sometimes lose credit for surveys or other offers you have completed - and customer support will act like you are trying to cheat them. They will demand screenshots, hem and haw, act like it's a painful gesture of goodwill for them to credit you the thirty-five cents you are missing. Be prepared for that.

Swagbucks does have some amazing offers in their "Discover" section, though. If you are wanting to try Hulu right now, for instance, you can sign up for the $5.99 plan for one month and get a $35 payout from Swagbucks - even if you cancel after that one month. I have signed up for a seemingly crazy offer - I have been approved as a DoorDash delivery guy. There are no minimums or requirements, but once I make my first delivery, I'll get a $150 payout from Swagbucks even if I never make another delivery (I have confirmed that yes, other people have gotten the payout). Yeah, I think that I can deliver somebody's lunch once for that kind of change!

So far, my Swagbucks balance is a little over twenty dollars. I tend to earn a dollar or three every day in surveys, so despite the annoyance, it's a good way to pick up a Disney gift card or two along the way in my spare time. They do offer a ton of payout options - a host of gift cards, plus Paypal. So Swagbucks is probably worth doing if you can deal with a little frustration.

How to join: use my referral link here to sign up. Once you earn 300 SB ($3) within the first 30 days of your membership, you will receive a 300 SB ($3) bonus.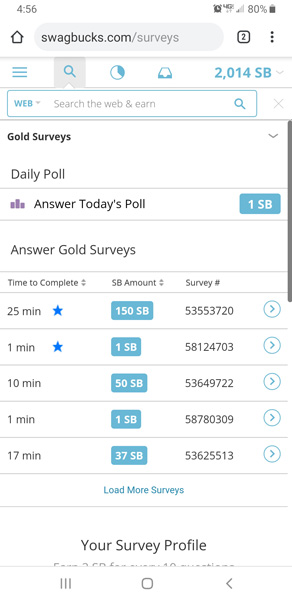 Screenshots from Swagbucks
Pei
Pei is a strange little app... and to be honest, I have zero idea how it makes money. The idea here is that you tie your debit and/or credit card to the app. They have a list of affiliated merchants, and whenever you use your debit card at one of these merchants, you get cash back.

Target is such a merchant (Wal Mart is not), so it's really nice for me there - it's one percent of every single transaction there. Even though I use my Red Card - not my actual debit card - I still somehow get credit for my purchases. That said, the only other place I've ever seen credit from is McDonalds.

Pei is utterly hands free. You sign up, and... that's it. The transactions usually take a few days to show up, but they always do in fact show up. You never open the app except to check your balance periodically or to withdraw your funds.

Payouts are limited in variety; once you hit a fifteen dollar balance, you can withdraw via bitcoin, paypal, or gift card (though I am unsure what type of gift cards they offer).

I have never contacted Pei support, so I cannot speak to how responsive it is.

I don't know that this is a high dollar earner, but if you shop at their supported merchants a lot, you may as well take their money. Since we shop so much at Target, it seems crazy for me to pass up on Pei.

How to join: download the app with this link. When you sign up, use my referral code of "rog3tt". You will receive a 500 point ($5) bonus just for signing up.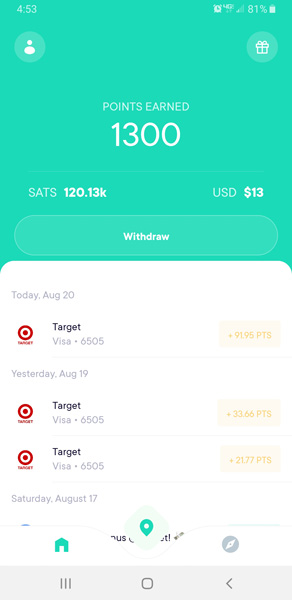 Screenshot from Pei
Shopkicks
Shopkicks is a fun little app with a unique take on things. When you walk in the door of a participating merchant, you get kicks (points). If you scan the barcode of one of the items listed in the app - not purchase, mind you, just scan it - you get kicks. If you DO purchase the item, you scan in the receipt and get WAY more kicks. They offer a lot of bundle bonuses; recently, they were bundling back to school supplies and frozen chicken nuggets for nice rewards.

They also do offer cash back on online purchased made through the app.

I happen to know that some people earn a fair amount of cash back with Shopkicks; I understand that some do better with it than they do with Ibotta. Me, on the other hand... not so much. I find that Target has a fraction of the offers available through Shopkicks that Wal Mart does (at least in my area of the country), and the offers do not change out often enough for me to take much advantage of them.

I'm at around 2,300 kicks - or a little over nine dollars - in my account; I could withdraw it to a five dollar Target gift card, but I'm trying to slooooowly build it to a twenty-five dollar card.

I cannot speak for their customer support either way, as I have not needed to use it.

All in all, Shopkicks is pretty marginal for me, but it works REALLY well for some - you ought to give it a look.

How to join: download the app with this link. When you sign up, use my referral code of "KICK062019". If you use the app once within the first seven days - just a walk in to a participating store or scanning an eligible item (even if you buy nothing), you'll get a bonus of 250 kicks.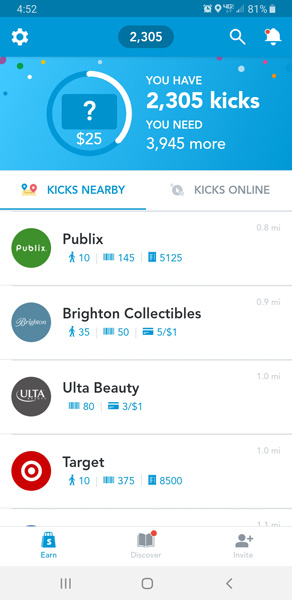 Screenshots from Shopkicks
Receipt Hog
Receipt Hog is a market research app. They want you to scan in literally every receipt that you receive, and they give you virtual coins in return (as well as drawings in their monthly sweepstakes for more virtual coins, plus pulls on their virtual slot machine for - you guessed it - more virtual coins). The virtual coins can be traded in for real coins at the rate of two to one - i.e. two hundred Receipt Hog coins are a dollar.

In three weeks of use, I have racked up a little over five hundred coins - aka $2.50 - at Receipt Hog... and that counts some setup bonuses. So no, you will not be getting rich with Receipt Hog.

It is, however, simple to use - snap photos of your receipts, upload, you're done... and Amazon orders get you credit automatically. That change will eventually add up; I figure that I'll be able to buy a round of Mickey Bars with it next year. Maybe.

How to join: search your app store for "Receipt Hog". Since this is a market research app, they may or may not approve you for the program - it largely depends on where you live and how many other people are using the app in your area. There is no referral program for Receipt Hog.



Screenshot from Receipt Hog
Coin Out
Read the description of Receipt Hog, take away the cartoon pig mascot, the games, and the Amazon connect - and you almost have CoinOut. Take a picture of any receipt, upload it, get somewhere between a penny and a dime or so for your troubles. I can see no rhyme or reason as to what makes some receipts worth more than others (Receipt Hog at least bases their coins given on the value of the receipt). They do like clear, nice photos here, but that's about all that I can tell. It's not much money, but that change does add up if you use it consistently.

You can withdraw your balance to your bank, to P aypal, or to a gift card.

How to join: download the app with this link. If you use my link, you get a $.50 bonus.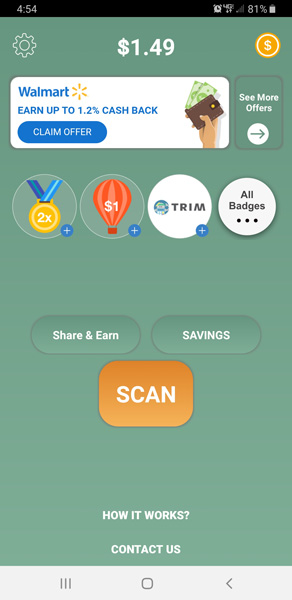 Screenshot from Coin Out
ReceiptPal
ReceiptPal works just like Receipt Hog and Coin Out, except that your receipts also earn you sweepstakes drawings for cash. The payout rates are slightly higher than the other coin apps, and they pay out via Amazon or retail gift card for balances as low as $5. The longer you hold on to your points, the more they are worth - 2,200 points gets you a $5 gift card, 4,000 points gets you a $10 card, 17,250 gets you a $50 card. Every receipt - regardless of type or cost - is worth 25 points, and is redeemed in "cards" of four - i.e. until you have four receipts, you have nothing; when you redeem the card, you get 100 points.

Amazon orders automatically get you points here if you link your email to the app.

How to join: download the app with this link. If you use my link, you get 250 bonus points once you activate your email in the app.



Screenshot from ReceiptPal
So, there you have it - my experiences with eight apps designed to earn cash back. I hope that these help you save some money, too. If you know of any others that I should take a look at, please mention them in the comments!
Tags for this post: Budgeting
Permalink
Please share this post!




If you enjoy HomeBrew Dad, please support the site by using my Amazon affiliate link when doing any shopping there. All prices are exactly the same, but HomeBrew Dad will receive a commission on your purchases. Thanks!
Comments for this Post