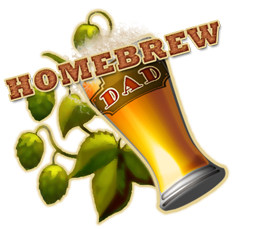 Olan Suddeth
Dad. Computer geek.
Homebrewer. Disney nut.
Would-be crafty guy.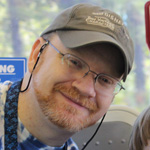 Support HomeBrew Dad
Amazon
Save Money
Ibotta
Fetch Rewards
(use code "116YB")
Please share this post!




It may come as a shock to you, but in my house, space comes at a premium. We are absolutely not one of those minimalist families that severely caps the number of toys that their kids may own. The kids love that, but it can cause obvious issues.

With three boys of the ideal age range for them, we happen to own a stunning amount and variety of Nerf guns. While this provides a lot of fun for them (and the neighborhood kids), the fact is, Nerf guns take up a TON of space; we had filled a toy box and a couple of storage buckets, and still had them scattered around the house.

After my wife saw some Nerf pegboard organizer projects online, we decided that we needed to tackle this ourselves.

Originally, we had looked at converting one end of the playroom in the basement to a Nerf wall. However, it occurred to my wife that we have a pretty wide set of stairs leading down to the basement, and that this space is utterly unused - with little potential for anything "useful". If we used the stairwell, we would basically be creating space from nothing.

As it turns out, this is one of the easiest home improvement projects that you might choose to undertake. My supply list was super simple.
Four 4' x 4' sheets of pegboard from Lowes
2" drywall screws
5/16" washers
1" x 2" furring strips
Various pegs and hooks (I bought some locally at Lowes and Wal Mart, but I could have sourced them cheaper at Amazon... and wish that I had done so).

I actually didn't consider the furring strips to start with, and had to make an extra trip to Lowes to get them. Without furring strips, the pegboard would sit directly on the surface of the wall - which would prevent the pegs from pushing into place.

I simply cut my furring strips to length with a circular saw, making a frame for the pegboard to screw to, and hung them on the wall with drywall screws. I also attached vertical strips against the studs to help stiffen and strengthen the pegboard. Fortunately, my basement stairwell has never been painted, so it was easy to locate the studs based on the drywall screw locations.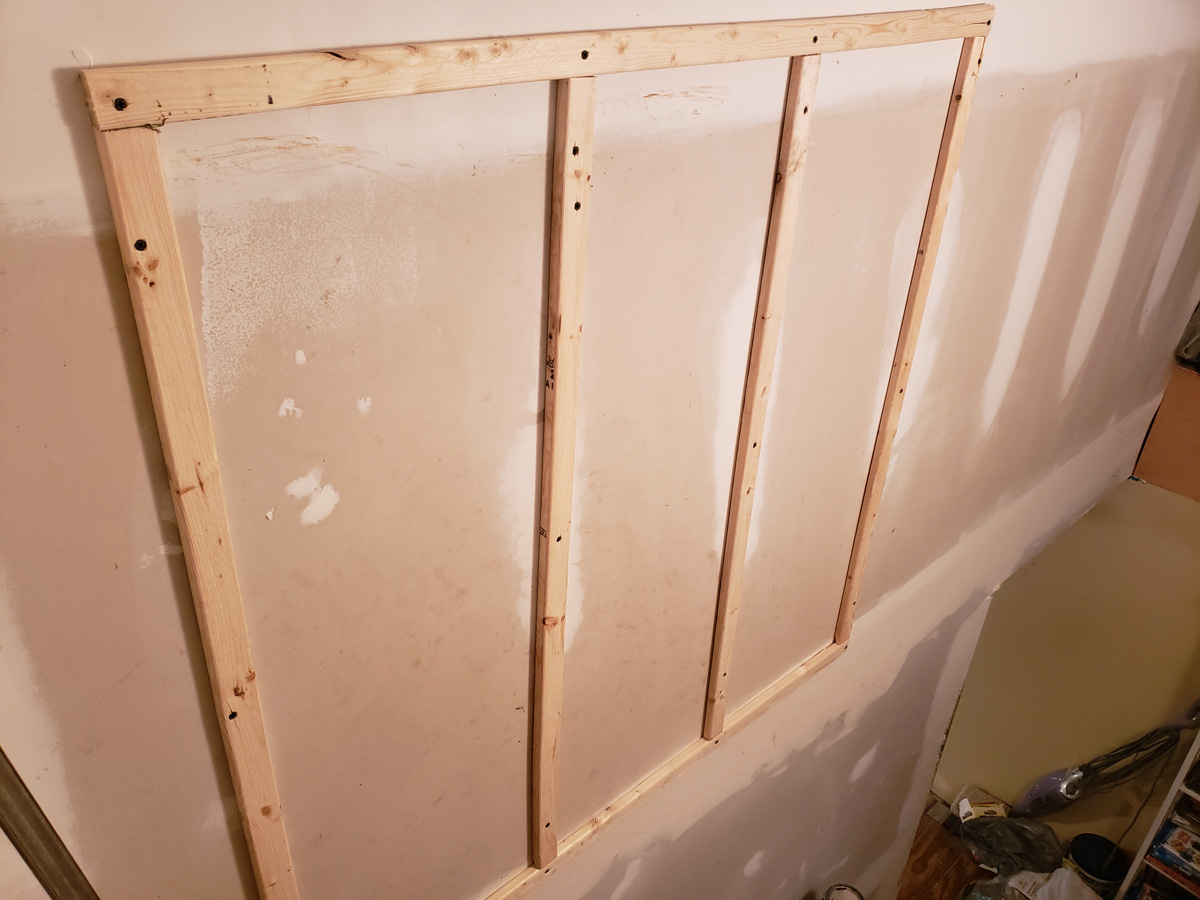 One section of furring strip frame.
The pegboard itself was then screwed onto the furring strip frame. I used washers around the heads of my drywall screws to prevent the screws from pulling through the soft pegboard. Screws were placed at the corners, then at various intervals to help ensure that the pegboard was as stiff as possible.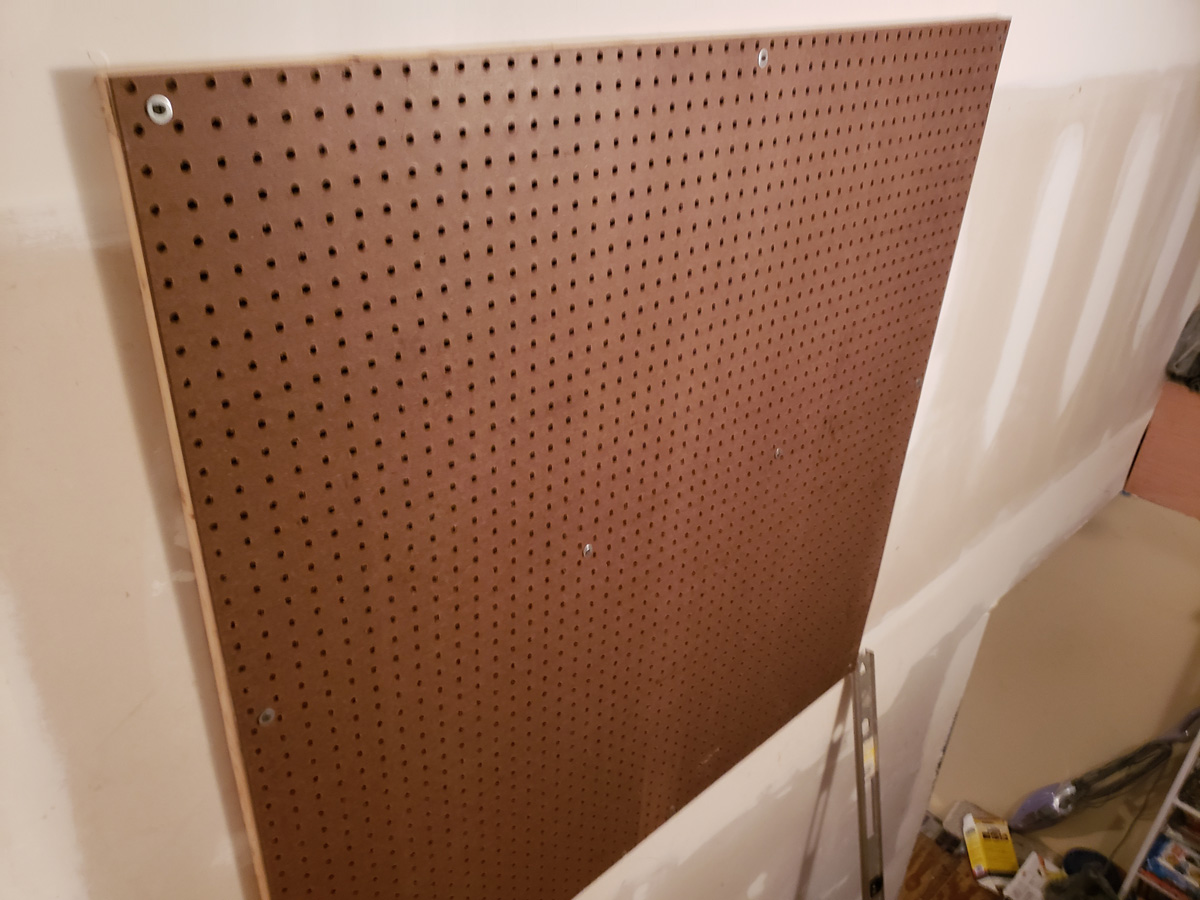 The pegboard makes a big difference in the appaearance.
From there, the project went in simple sections. Pegboard is very forgiving to work with, and cuts easily with a typical circular saw. The only tricky parts were the bottom sections where I took the pegboard all the way down to the stair surface itself. Even this wasn't too hard, though - I ran a piece of furring strip at an angle for the bottom edge, high enough to still easily be able to drill into. I extended the pegboard itself lower that the bottom of the stairs, allowing it to overhand the furring strip.

The angle was simple enough to manage - measure down at the beginning and end, mark the pegboard with a pencil, use a long level to lay out the line between the two points, cut off with the circular saw. I was able to save the offal of one angled piece of pegboard, flip it upside down, and use it for the next angled piece.

Then, we simply placed various pegs in the pursuit of fitting as many guns as possible into the given space, with Noah in charge of this aspect of the project. Pegs and hooks are simple to move, so you can play with them with no consequence for moving them around. Do note that any areas that are backed with furring strip will not accept pegs (unless perhaps you drill them out), so that can limit your flexibility a bit.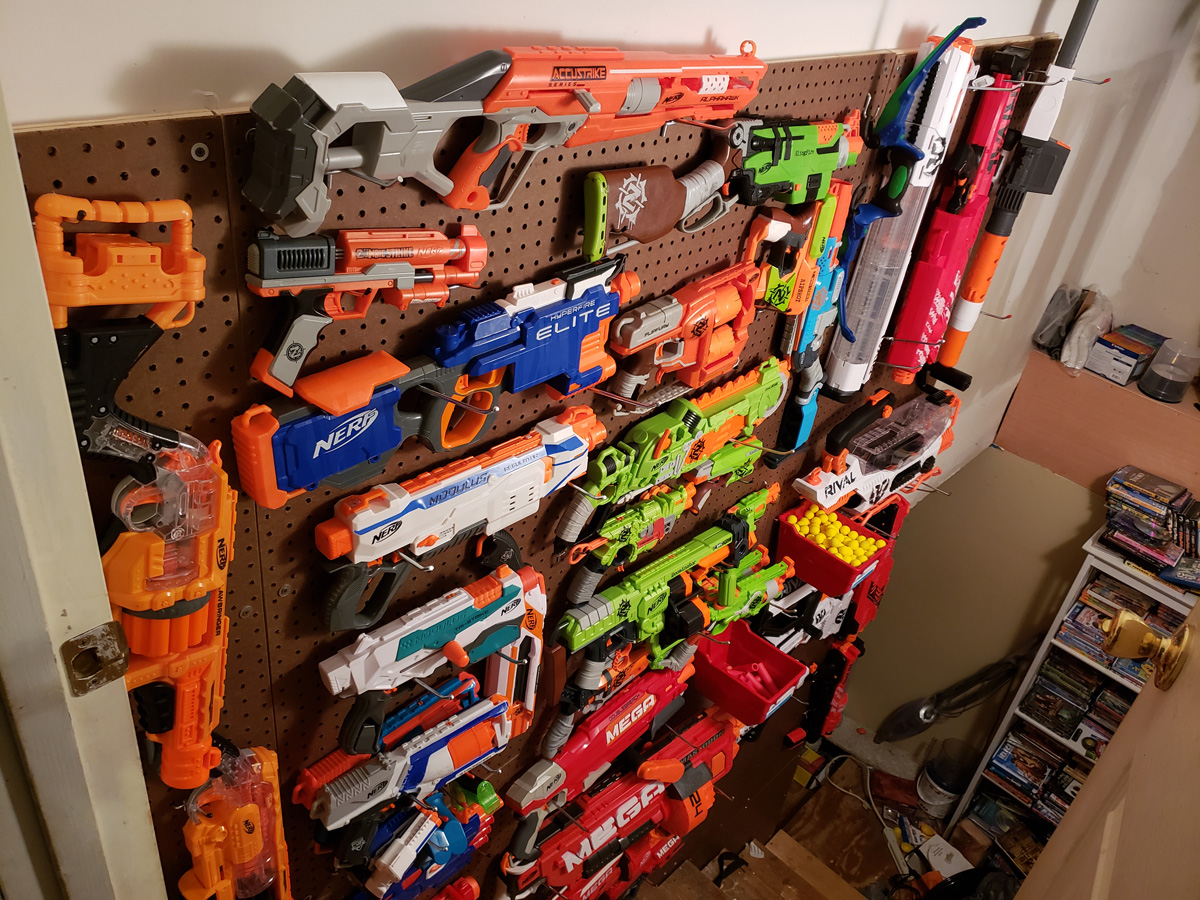 The finished Nerf wall in use.
As you can see, we now have roughly thirty Nerf guns up on the wall, with space for perhaps three more. The pegboards and mounting hardware cost around $80, the pegs themselves were probably close to $50 more (again, wishing I had planned ahead and ordered them from Amazon for less). I worked on this for a few hours over the space of three different Sundays - and would have to say that it was WELL worth the time and expense!

I am strongly considering doing the same thing on the opposite wall to organize our various plastic and foam swords and assorted weapons.
Tags for this post: DIY, Home Improvement
Permalink
Please share this post!




If you enjoy HomeBrew Dad, please support the site by using my Amazon affiliate link when doing any shopping there. All prices are exactly the same, but HomeBrew Dad will receive a commission on your purchases. Thanks!
Comments for this Post