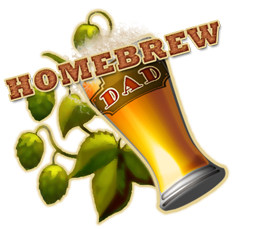 Olan Suddeth
Dad. Computer geek.
Homebrewer. Disney nut.
Would-be crafty guy.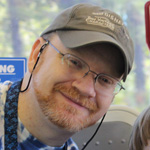 Support HomeBrew Dad
Amazon
Save Money
Ibotta
Fetch Rewards
(use code "116YB")
The record is very clear - we are all about big events in our house. As has been documented here before, we believe in big birthdays, in big Christmases, in big Disney World trips, and so on and so forth. However, life can't just be floating along until the next big event. You have to build those connections every day, you have to find the small pieces of magic to sprinkle into everyday life.
Last week, Donna got the idea of doing s'mores inside over our fireplace. The weather has cooled off quite a bit; a fire is now an attractive thing, and she thought that it would be fun to take a traditional summertime activity and put a little spin on it for the kids. So last week's grocery trip included me picking up graham crackers, Hershey bars, marshmallows, and metal skewers (so as to not have to scavenge sticks from the yard).
As an aside... I'm a fan of new and improved products, of products designed to fit little niches... but the fact that they now sell
square-shaped marshmallows
- which cost twice as much as normal ones - and market them as "s'more marshmallows" is just absurd. A well toasted marshmallow with a near liquid center spreads out perfectly fine on a graham cracker. Come on, marshmallow magnates!
At any rate, I wordlessly placed these ingredients on the dining room table, but refused to answer any questions about them aside from "they are for a surprise". Now, Noah and Jonah (ages eleven and nine) figured out right away what the ingredients were for, but hadn't put together exactly what the plan might be. On the other hand, Silas, Wynter, and Elowyn were in the dark (and excited to various degrees) - in particular, Wynter could barely contain her enthusiasm. She must have asked me a couple of dozen times what we were going to do,...
Read More
Tags for this post: Parenting, Family Life