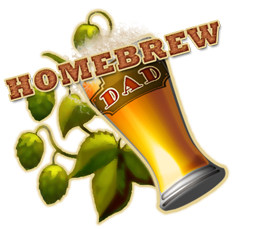 Olan Suddeth
Dad. Computer geek.
Homebrewer. Disney nut.
Would-be crafty guy.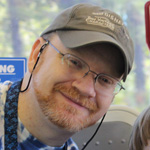 Support HomeBrew Dad
Amazon
Save Money
Ibotta
Fetch Rewards
(use code "116YB")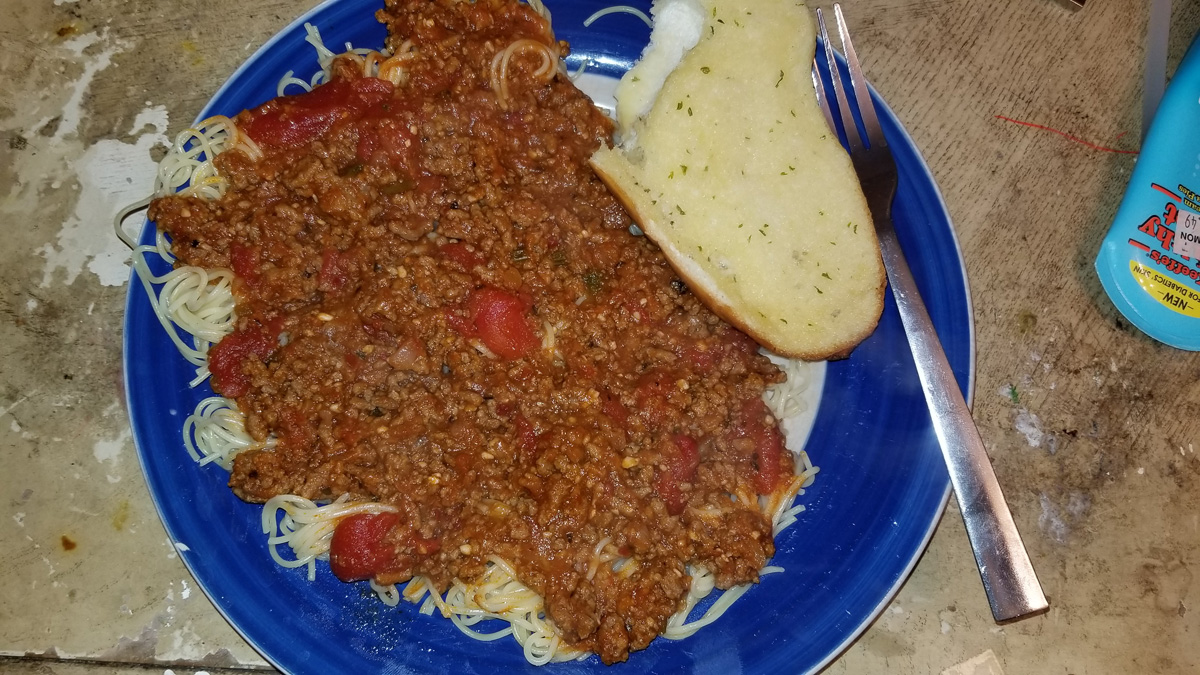 Olan's spicy spaghetti, served with a slice of garlic bread.

I have mentioned before that my wife, Donna, does almost all of the cooking in our house. And with good reason, mind you; the woman is a genius. She regularly tries new recipes (and often adapts or creates her own), and it's extremely rare for the result to not be something we want to repeat - typically, the reactions range from "that's really good" to "that's better than the majority of restaurants I have ever eaten at".

However, a few dishes fall under my domain; chief among them is spaghetti. This is one of the very few meals that every single person in my family (including picky Silas) enjoys in some form. While it does require both some prep work and a not insignificant amount of cooking time, it's not what I would consider to be a "difficult" meal, per se... and the results are perfect for anything from a romantic candlelit dinner to a full "feed the entire family" spread.

When I was a child, my mother stressed the importance of everyone being able to cook to some degree, as you can't always count on your mother (or wife) to do it for you, there are situations where you want to be the one providing the meal, etc. My spaghetti recipe is based on hers; indeed, for some time, I basically cooked it exactly like she did.

Over the years, I began playing with spices and such, and one fateful night, Donna asked me what I thought about putting red pepper into the sauce. At the time, we were really on a big "spicy food" kick - come to think of it, we never grew out of that - but my initial reaction could be accurately described as "horror". There are things that one simply does not do, and surely no sane person...
Read More
Tags for this post: Recipes