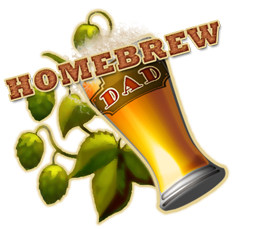 Olan Suddeth
Dad. Computer geek.
Homebrewer. Disney nut.
Would-be crafty guy.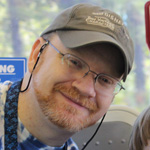 Support HomeBrew Dad
Amazon
Save Money
Ibotta
Fetch Rewards
(use code "116YB")
Canker sores - also known as mouth ulcers - suck.

There is no polite way to phrase that. These horrible sores pop up in your mouth - most often on your gums, inside of your lips, and tongue - and cause days of unending pain. To make matters worse, lots of people (like myself) seldom get one such sore; they tend to come in twos and threes and fives.

To clarify - this post is NOT about cold sores (the type that show up on the outside of your lip), but about canker sores that form inside of your mouth. Also, please note that I am not a medical professional, do not play one on TV, and am speaking simply from personal experience. Keep that in mind as you consider my words.

I've seen all sorts of suggestions for why these sores pop up, but one thing that pretty much every source agrees on is this - there is no actual cure for them.

However, there are ways to both treat and help prevent getting canker sores. I have tried so many methods over the years, but have finally found some pretty reliable approaches. I've tried various medications, home remedies of all sorts (yes, a match head pressed into the wound hurts incredibly bad, but does little to improve it), ointments... you name it. I won't claim that I have any magical secrets that will work for everyone, but I can say that my outbreaks are far less frequent and last for far less time these days, so hopefully, this article can help you.

First off, let's look at preventative measures, as the absolute best way to deal with painful ulcers in your mouth is to avoid ever having them in the first place!


Preventataive Measures
Consider your diet. Some people have found that really acidic foods - oranges, lemons, limes, pineapples, strawberries, apples,...
Read More
Tags for this post: Health